Into The Woods | The Fish Tank Capo | Jan 26 to 28 (NEW VENUE!)
Image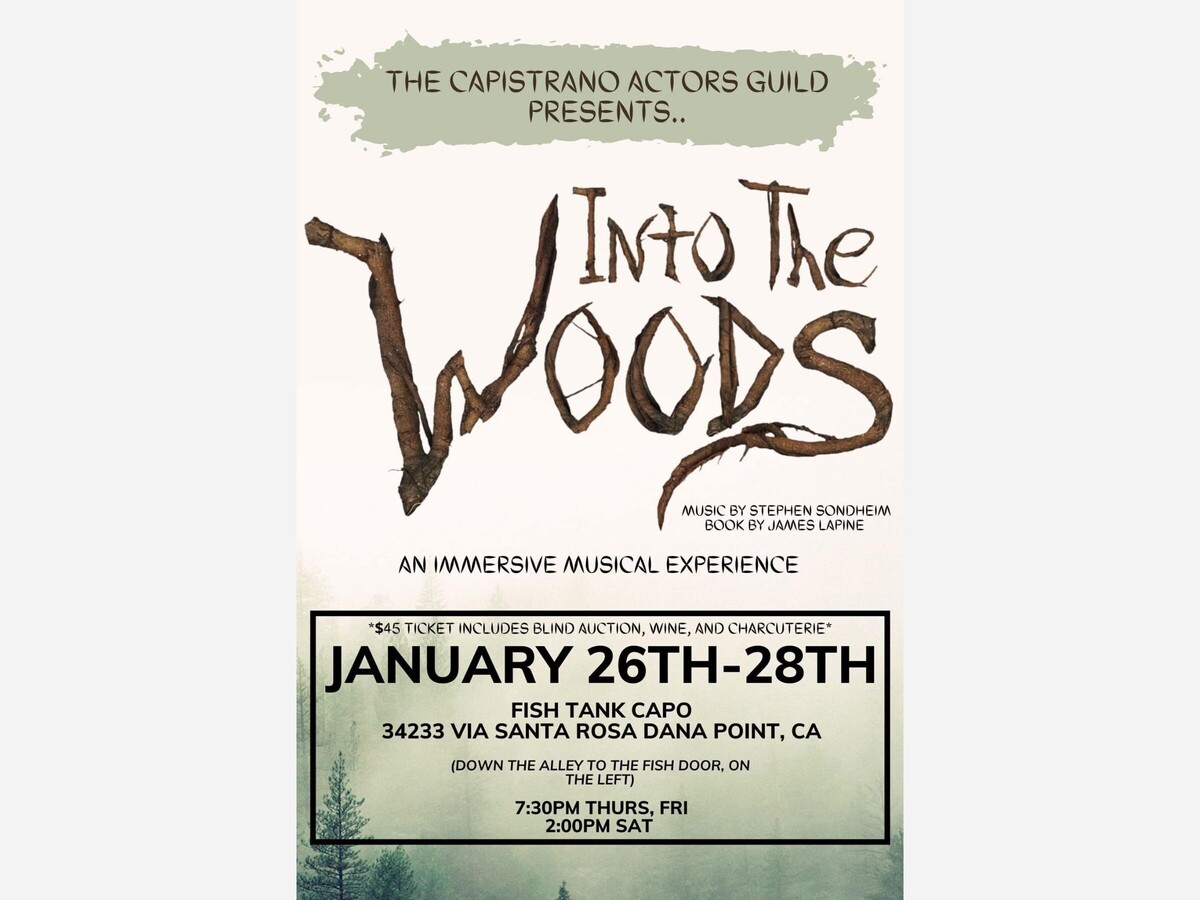 Into the Woods is a 1987 musical with music and lyrics by Stephen Sondheim and book by James Lapine.
The musical intertwines the plots of several Brothers Grimm fairy tales, exploring the consequences of the characters' wishes and quests. The main characters are taken from "Little Red Riding Hood," "Jack and the Beanstalk," "Rapunzel," and "Cinderella" as well as several others. The musical is tied together by a story involving a childless baker and his wife and their quest to begin a family (the original beginning of the Grimm Brothers' "Rapunzel"), their interaction with a witch who has placed a curse on them, and their interaction with other storybook characters during their journey.
---
---
The Capistrano Actors Guild is a 501c3 non-profit local charity. Our mission is to perform immersive theatrical experiences for our community while raising funds to bring a one week children's theater camp to local title one schools. Theater is known for: enhancing social competence, improving communication and listening skills, boosting self confidence, and teaches respect for self, others and property. These are all vital tools that have been taken out of the public school system, and the Capistrano Actors Guild would like to provide theater camps to our schools with YOUR help.