JUICE | The Wayward Artist | Jan 27 to 29
Image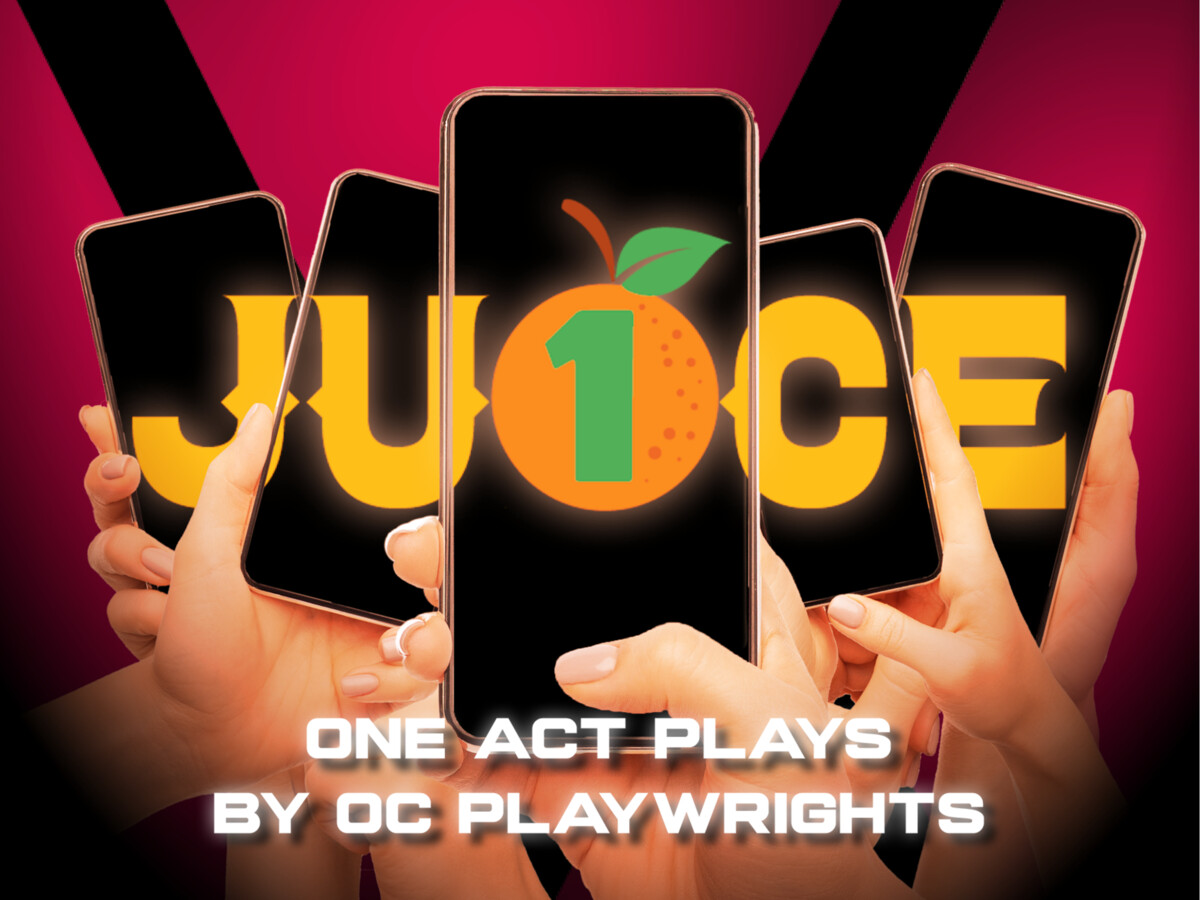 The Wayward Artist presents JU1CE, a festival of one act plays createdby Orange County based playwrights. 
The four performances of JU1CE begin January 27,2023, and continue through January 29, 20023 at the Grand Central Arts Center in SantaAna. The eight plays that comprise the JU1CE Festival for 2023 are Reisman by Richard Garcia, LOL by Craig Holland, I Saw What You Said by Steven Korbar, The Milton Fernsby Story byMiles Garcia, Prufrock in the Park by Gina Shaffer, Coconuts and Candles by John Glass, State Park by Walter Simson, and Anti-Soulmate by Alyssa Ahle.
---
---
A co-production with the Orange CountyPlaywrights Alliance.