60th Annual Newport Beach Sandcastle Contest | Big Corona State Beach | Oct 2
Image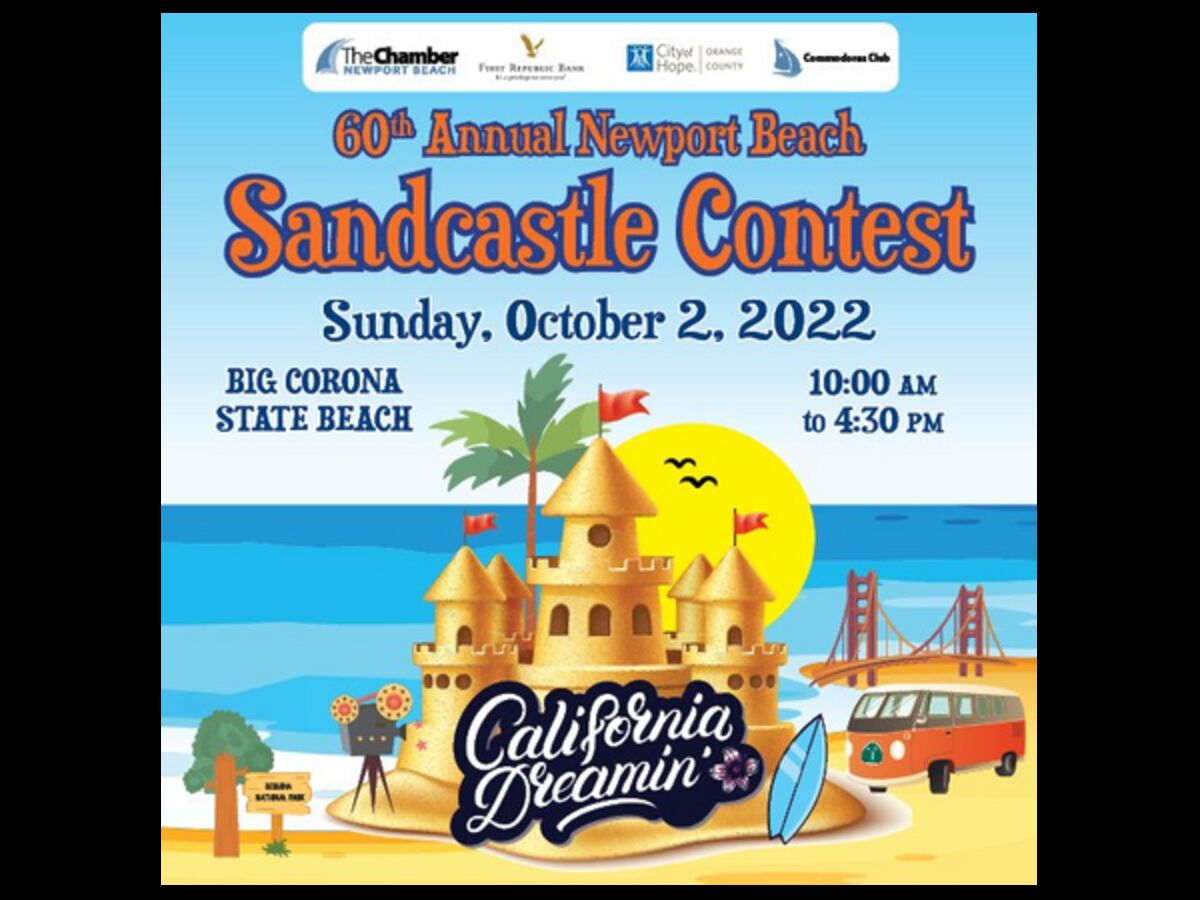 The 60th Annual Newport Beach Sandcastle Contest will be on Sun., Oct. 2 from 10:00am-4:30pm at Big Corona State Beach.
The theme is "California Dreamin'!" We are celebrating all things California, from the Beaches of Newport to the Redwoods in the North, to the glimmer of Hollywood to the Golden Gate Bridge.
Put your creative caps on and get your teams together! Sign ups are now available!
This is our 60th year so what better way to celebrate then building sandcastles of what we love most: California!
Sponsored by the Newport Beach Chamber of Commerce and First Republic Bank and City of Hope Orange County 
Big Corona State Beach
3001 Ocean Blvd
Corona Del Mar, CA 92625
United States